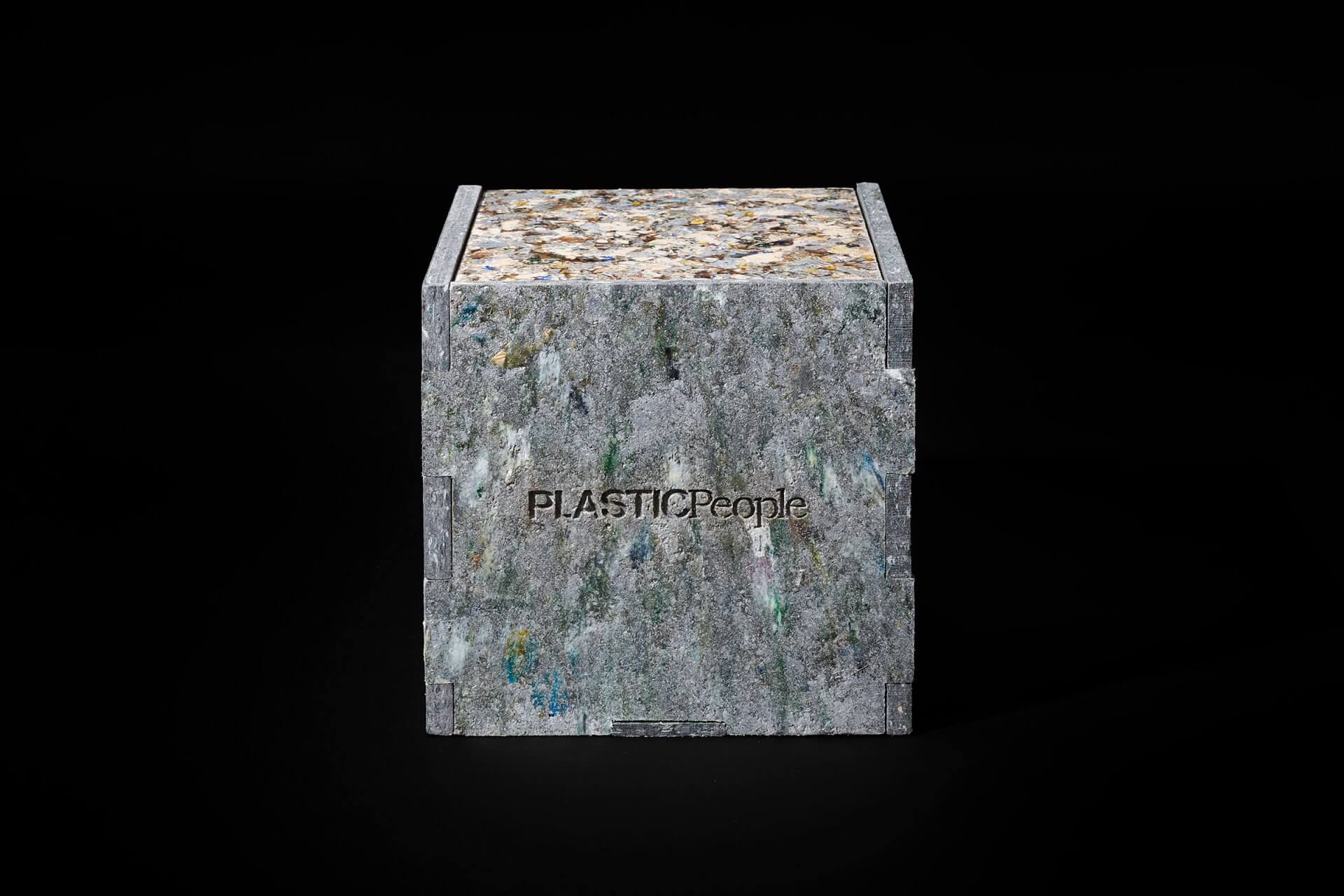 ↓
Sample Box 2022
PLASTICPeople
₫3,100,000
The PLASTICPeople Sample box 2022 is an essential addition to the library of any individual or company interested in building with sustainable materials. The cube contains a selection of the proven materials of PLASTICPeople. It in itself is a sample—a demonstration of the potential of the PLASTICPeople materials.
The box is a monolith and delivers the brand's message, and shows the potential offered by the materials. Four exterior surfaces hold core brand elements. These are carved in counter-relief, to reduce material, and to prove further capability. The cube, constructed by the samples, is a demonstration of the material in construction. The package utilizes a range of materials—each of which are a unique mixture of shredded and reconstituted waste plastics sourced from the open environment. The booklet inside is printed on printer cut-offs with soy ink on a riso machine.
The sample box is the product of countless hours of research and development dedicated to proving plastic waste can be made into something that helps humanity rather than harms it.
PLASTICPeople hopes that this box will ignite imaginations. The samples offer endless applications. Put them to work, and make something truly incredible. Thank you for caring for the Earth. Thank you for being hopeful for the future.
Please note that the selection and labeling of samples can change from box to box. One is able to make custom requests through a dialogue directly with PLASTICPeople.
| | |
| --- | --- |
| PRE-ORDER PERIOD | 1 Month |
| NET WEIGHT | 3kg |
| DIMENSIONS | L175 x W165 x H175mm |